---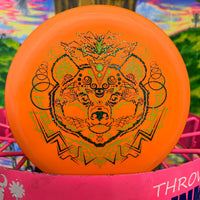 Shade of disc color may vary. For example, yellow can be a mustard yellow or a bright yellow.
XXL 2 foil design By Ben Hopwood.
The Innova Roc is one of the most popular discs in the world. Players of all skill levels have sworn by this disc and frequently have more than one Roc in their bag.
Speed: 4 Glide: 4 Turn: 0 Fade: 3