---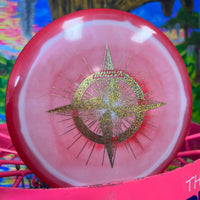 Shade of disc color may vary. For example, yellow can be a mustard yellow or a bright yellow.
Excellent for pin-point accuracy or distance, most accurate and reliable driver, preferred fairway driver of 12 time world champion Ken Climo.
Speed: 7 Glide: 5 Turn: 0 Fade: 2
Best Choice for: Accurate fairway drives, Utility driver, Flex shots.