---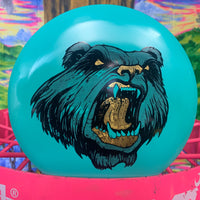 Shade of disc color may vary. For example, yellow can be a mustard yellow or a bright yellow.
XXL 2 foil design By Marm O. Set
The Tern is an understable high speed driver. Being understable, this is a comfortable disc that provides max distance for intermediate players. While the Tern's rim is very wide (2.3 cm) it isn't at max width like the Dominator, Vulcan, or Katana.
Speed: 12 Glide: 6 Turn: -2 Fade: 2